DEAN'S MESSAGE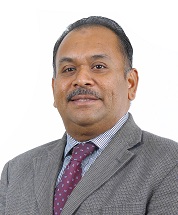 It is my sincere pleasure to welcome you to Fakulti Pendidikan Teknikal dan Vokasional (FPTV), Universiti Tun Hussein Onn Malaysia (UTHM), the premier technical university.
As a pioneer and leading a central role in the field of technical and vocational education, FPTV is committed to provide our students with the knowledge and experiences that equip them for their future roles as leaders and task forces, specifically in technical and vocational education, and will remain true to our mission as the global technical university.
Great discoveries begin with great people, whos underpinned by more than 80 talented staff with different diciplines who put their full energy and passion into their work and our mission. They  are dedicated  in their teaching, talented individuals steeped in the knowledge of their core disciplines,  adept at understanding and working with others from different fields and immersed in an atmosphere of excellence. We will enhance students' experiences by embedding their education in cutting-edge research, consultation and providing increasing opportunities for them to use their talents in new entrepreneurial, creative and practical ways, and will nurture the multifaceted talents of our students and develop them into the leaders of the future.
We will develop the talent we need to contribute in areas that have not yet been fully explored. And I would like to invite you to join us and be a part of this excited and inspired learning pathway, from potential new students to eager lifelong learners, and broaden the understanding of an increasingly complex world. We expect great things of ourselves and of each other. We each have a role to play and contributions to make the future excellent. Your knowledge, expertise and experience will contribute to the intellectual power of this faculty.
Prof. Ts. Dr. Abdul Rasid Bin Abdul Razzaq
Dean
Faculty of Technical and Vocational Education